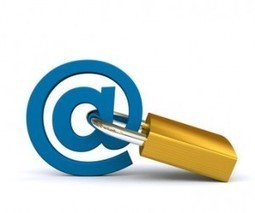 Like so many other things with HIPAA compliance, there's not one, singular answer that addresses the question of what constitutes HIPAA compliant email. However, the options addressed below represent a collection of first-line strategies that go a long way toward addressing HIPAA email regulations.

Be the expert on the topic of HIPAA compliant email on behalf of your patients. This means making sure you have appropriate notices visible, both on-line and in the real world, warning patients about the potential security risks of transmitting protected health information (PHI) using email over the non-secure portion of the Internet. For instance, many practices include a page for submitting questions to the office via email. Consider posting a statement that warns about security prominently on that page, such as:

"Please keep in mind that communications via email over the internet are not secure. Although it is unlikely, there is a possibility that information you include in an email can be intercepted and read by other parties besides the person to whom it is addressed.

Please do not include personal identifying information such as your birth date, or personal medical information in any emails you send to us. No one can diagnose your condition from email or other written communications, and communication via our website cannot replace the relationship you have with a physician or another healthcare practitioner." Document the patient's consent to receive communication by email. Don't assume that because your patient sent an email requesting PHI or sharing PHI, that he or she understands the risks of sending or receiving such emails. Consider using a form like this "Emergency Contact Sheet" ...